Some kind words from our 550+ FtLauderdale tennis players
(76,075 + nationwide)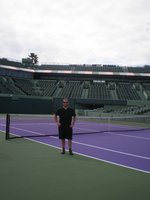 Member Since 06/17/13
Love the format and the set up of everything! Had my first match today and it was a great experience. Can't wait to get deeper into the season!
M. Hoyos
TennisFtLauderdale
Member Since 03/11/12
Have played some competitive players, and my game is improving. No wins yet, but am having fun. Posting scores increases my motivation.
T. Trotter
TennisFtLauderdale